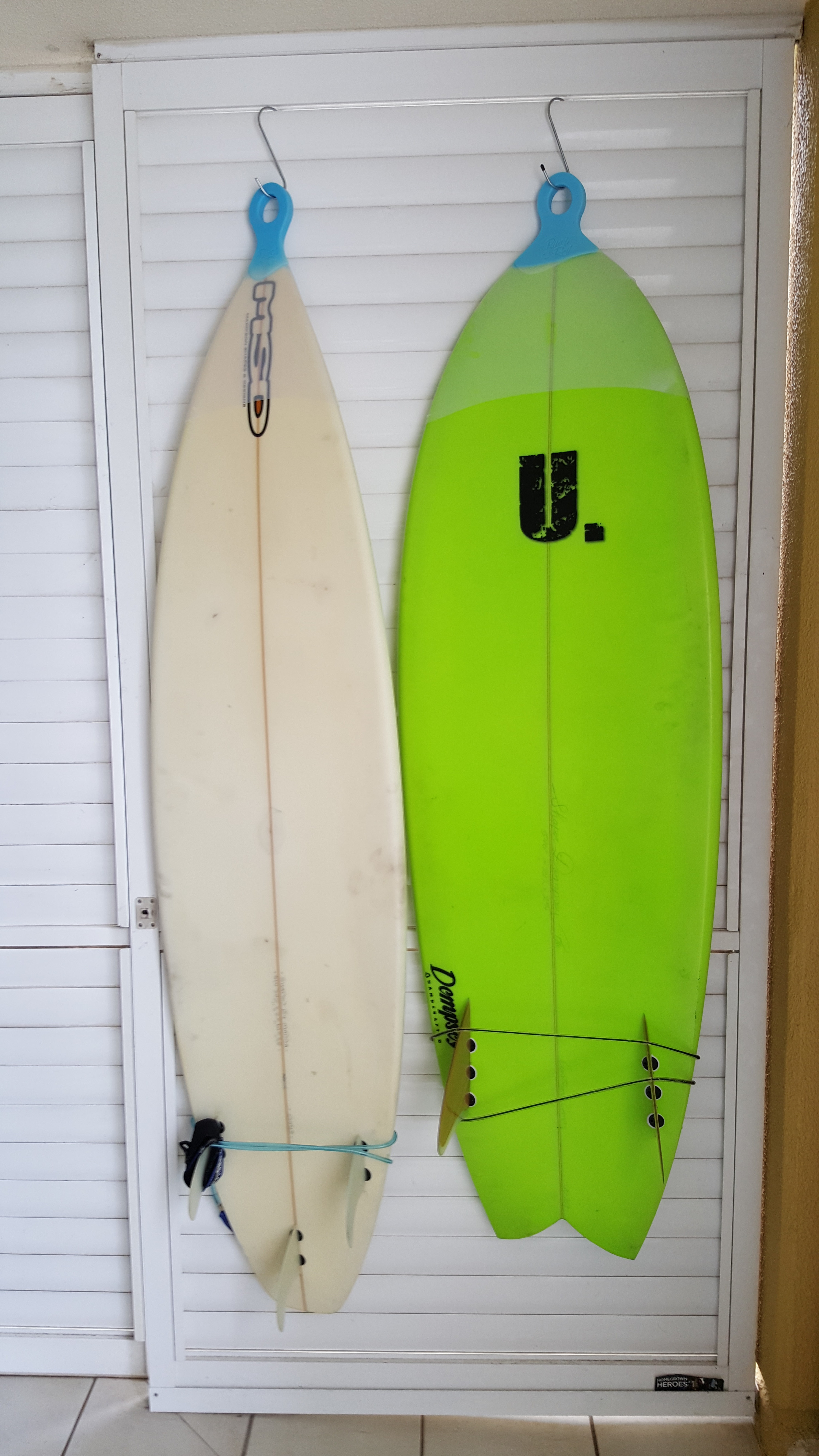 Pinch & Roll in action
What an awesome way to store my surfboards!
Pinch & Roll comes in two sizes. One for a shortboard with a pointy nose and one for a longboard or fish with a more rounded nose.
It's easy to use, keeps the surfboards off the floor; free of scratches or dings.