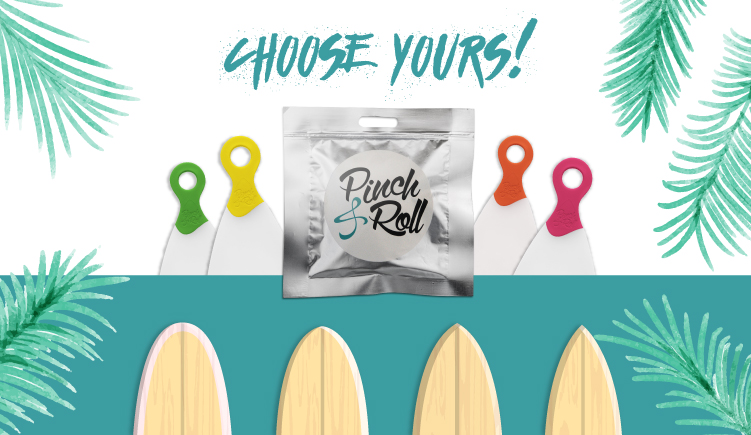 Choose your Pinch & Roll!!
Pinch & Roll is the ultimate surf accessory, and very easy to use!!
It's highly elastic silicone holds your board securely! But you may be wondering how…Well, Pinch & Roll is able to hold different kinds of fiberglass surfboards up to around 6 kg. It can stretch to 4 times it's original size.
And that's not all!! Pinch & Roll also resists extreme temperatures, and it's been tested against wind, sand, water, wax, and with camera holders!
#PinchAndRoll #HangItProudly